The Closing Ceremony of the Odd Semester Regular Program 2022/2023 was assigned by INCLUS UGM on December 15th. The ceremony was attended by students, lecturers, tutors, and staff across the Faculty of cultural science. The ceremony occurred in the Soegondo building auditorium, Fakultas Ilmu Budaya UGM. Two students, one from the advanced class and the other from INCULS, were chosen as MCs and guided the ceremony.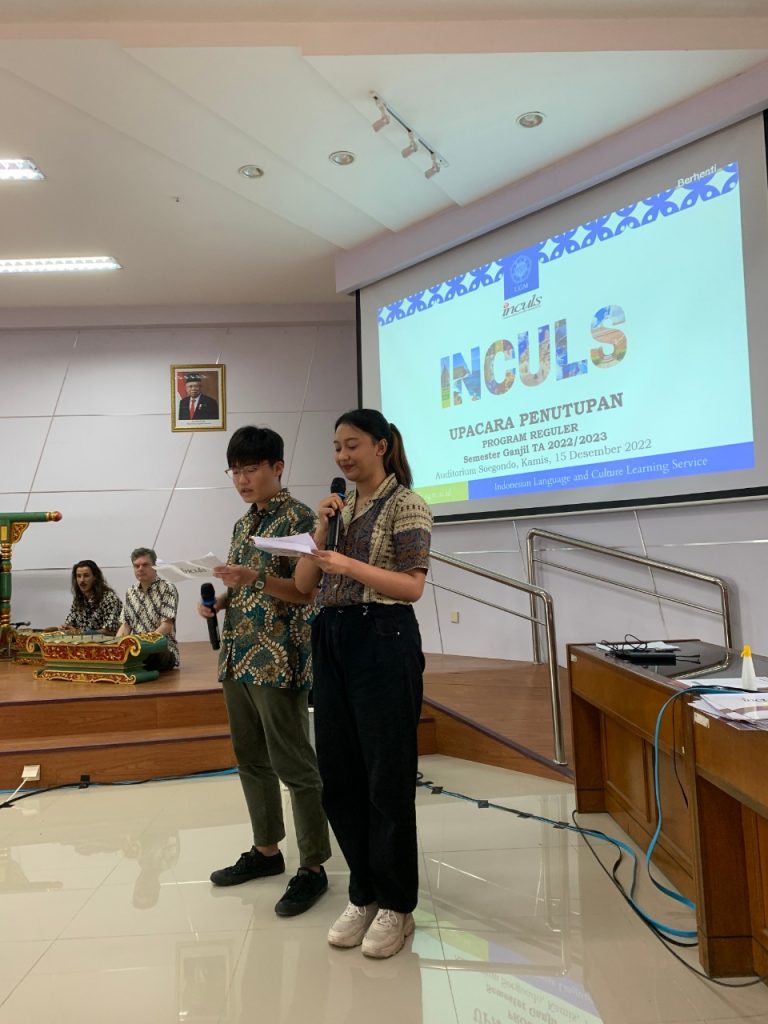 There was also a gamelan musical play performed by INCULS students. The musical instrument signaled the start of the closing ceremony and welcomed guesses. The next item on the agenda for the day was the INCULS Coordinator's brief report on the Regular Program. From their arrival to their TIFL test, the students have made considerable progress in their Bahasa Indonesia studies. The second item on the agenda was a speech by the Deputy Dean of Academic and Student Affairs to officially end the program. Following the event, representatives from each class gave personal speeches about their learning process and diverse cultural experiences in Indonesia. "Joining INCULS class was the most memorable and joyful experience I've ever had in 2022," one student said.
INCULS presented the students with their own certificates at the end of the ceremony.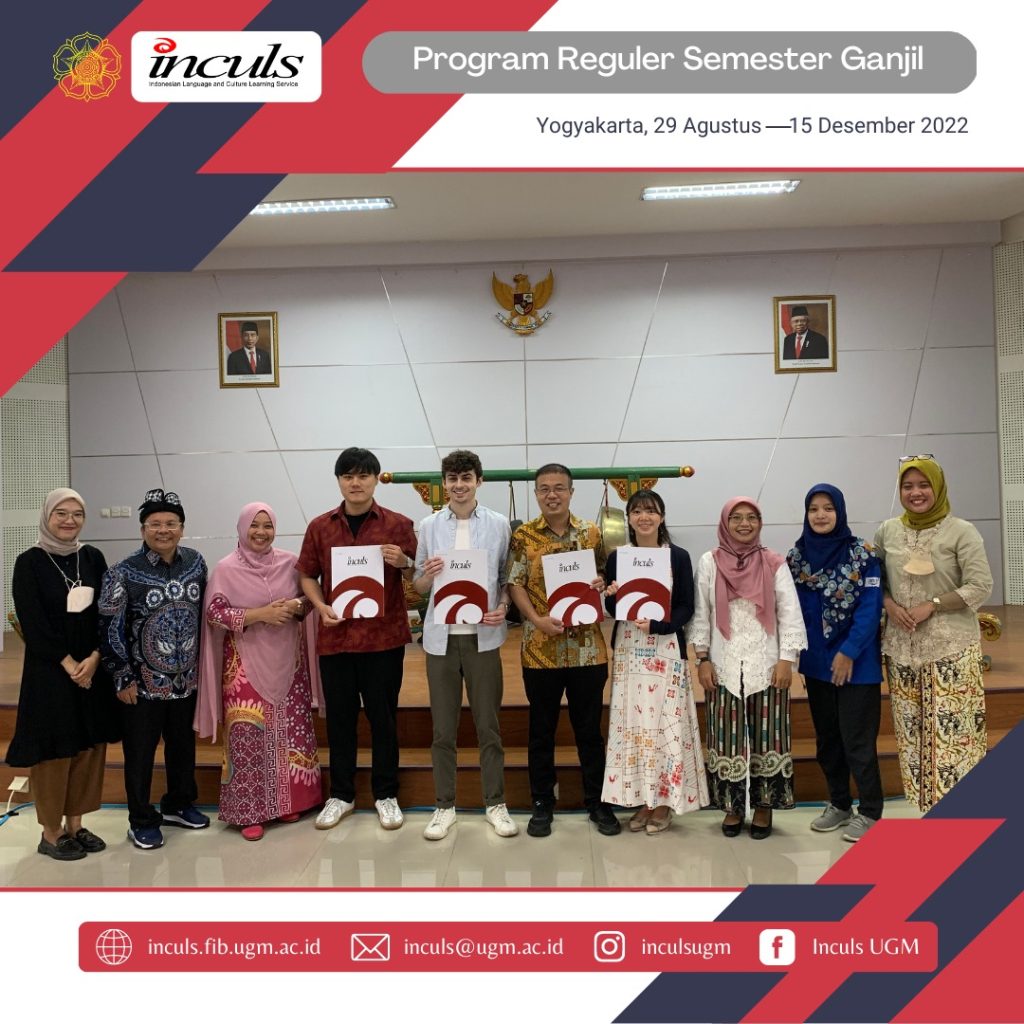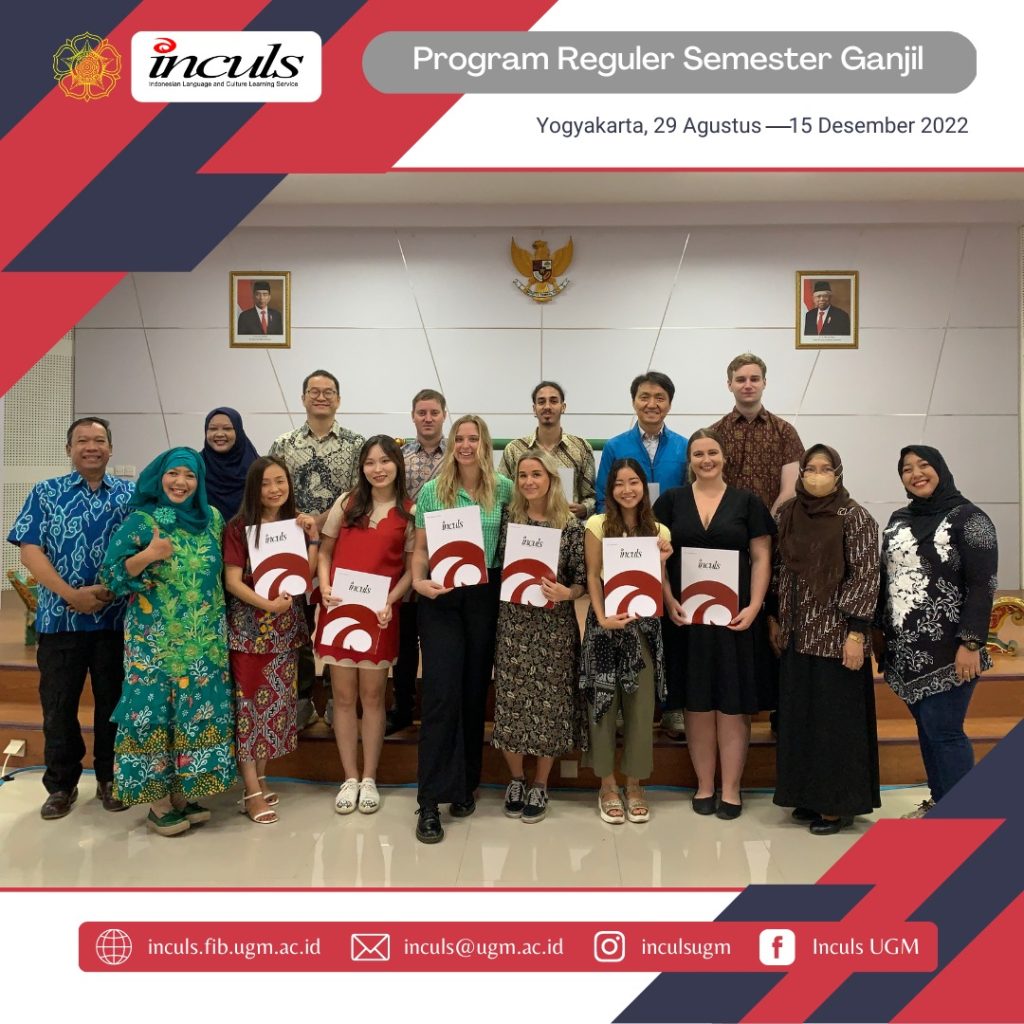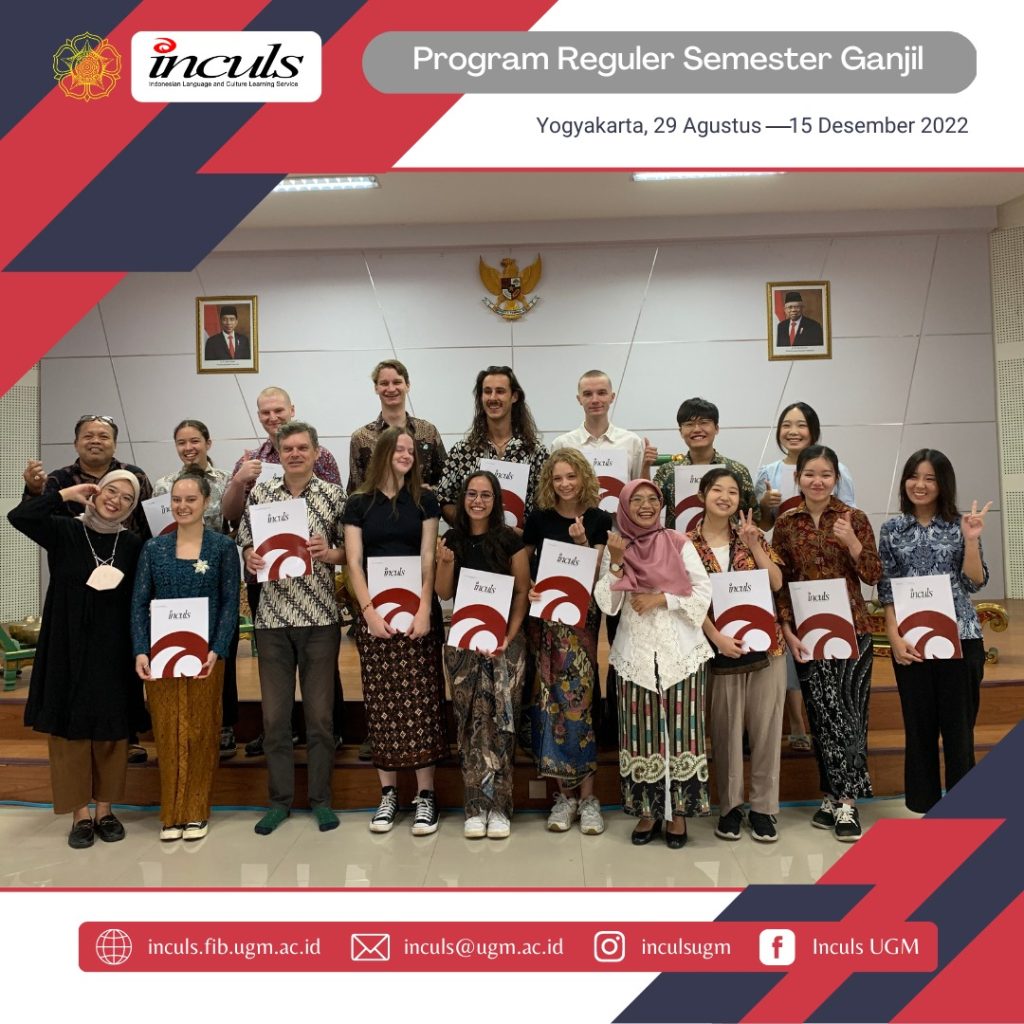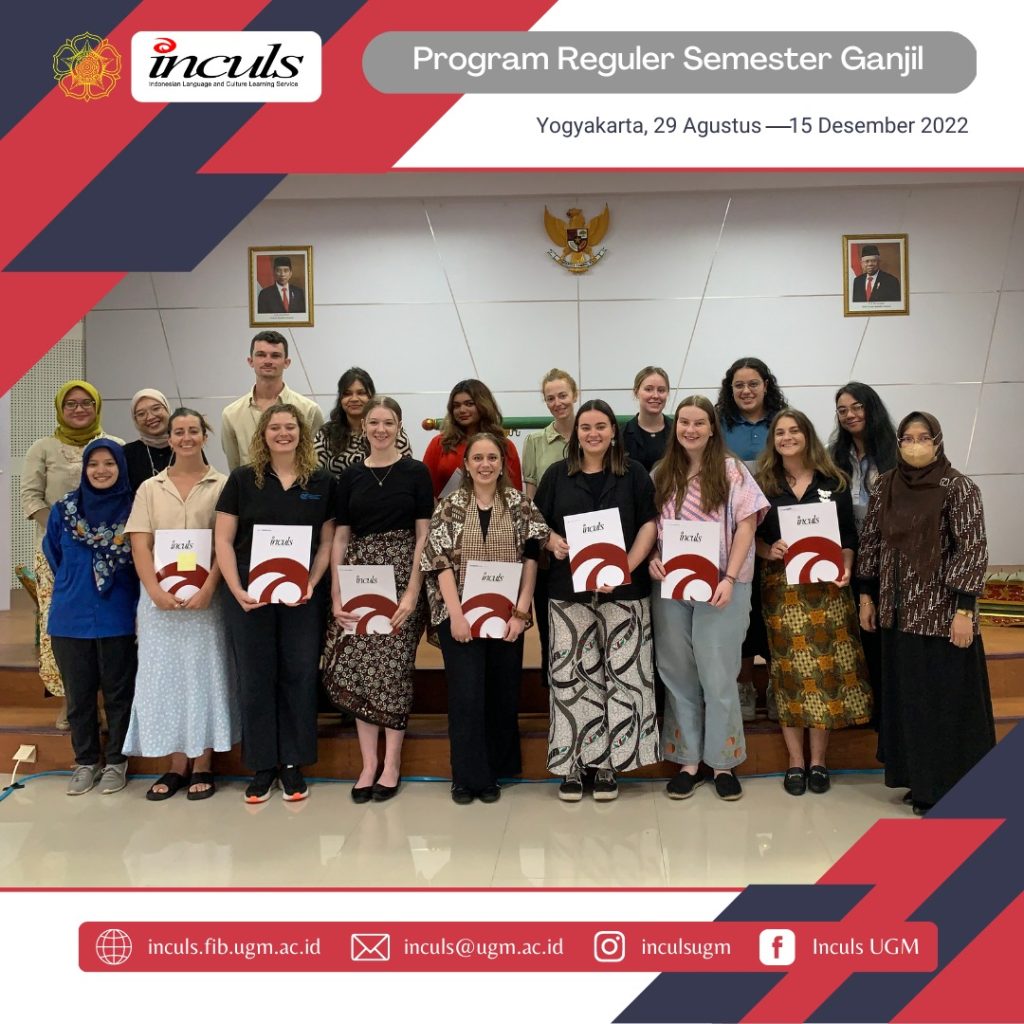 INCULS wished them good luck on their upcoming journey and hoped that everything they have learned at INCULS will be useful for them.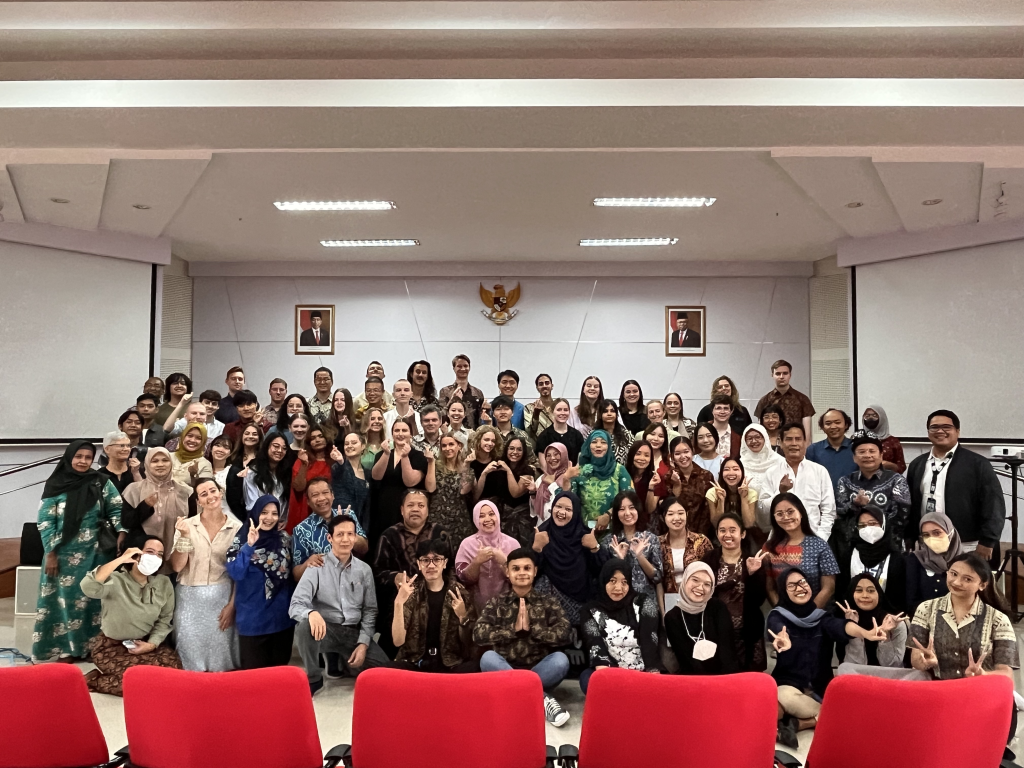 See more post on Instagram : https://www.instagram.com/p/CmYZlGfrPlg/?utm_source=ig_web_copy_link