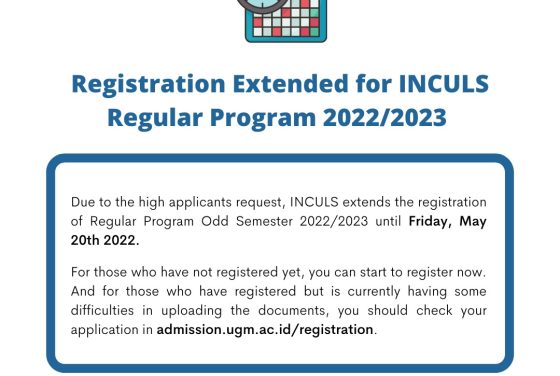 Due to the high number of applicants, we are glad to announce that the registration for INCULS' Regular Program 2022/2023 is extended until Friday, May 20th 2022. Therefore, those who have already signed up but is currently experiencing difficulties in ...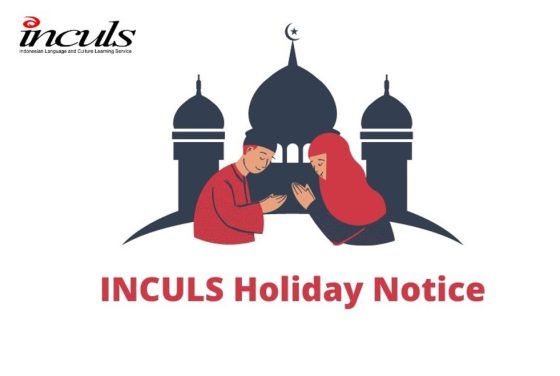 Greetings from INCULS, Please note that the INCULS office will remain closed during the Eid al-Fitr holidays in Indonesia (https://en.wikipedia.org/wiki/Eid_al-Fitr) from April 29th to May 8th. For those seeking immediate correspondence and consultation, we assure you that we will process ...
Warm greetings from INCULS! We are pleased to inform you that INCULS, along with the Faculty of Cultural Sciences UGM, is launching a virtual office for those who wish to engage in consultation sessions regarding programs, classes, schedules, or other ...