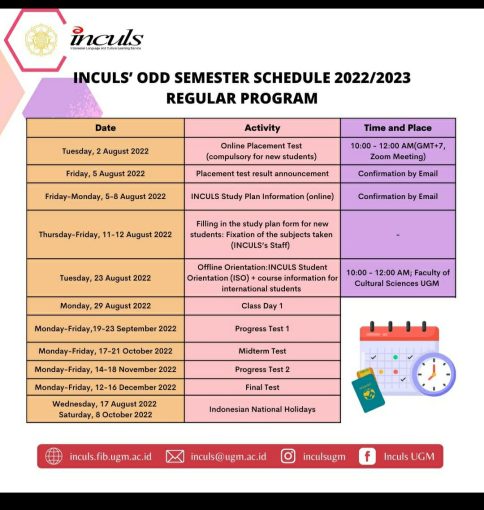 Hello INCULS new students.
We inform you of the timeline activities throughout the odd semester of the 2022/2023 academic year for those who have already registered. Get ready to learn Bahasa Indonesia this semester with INCULS.
We are pleased to welcome you to the new odd-semester class. INCULS UGM Regular Program 2022/2023 will be held approximately for 15-17 weeks (1 semester). The enrolled students will be grouped based on their results in Placement Test in beginner, intermediate, and advanced classes. All subjects are going to be taught by professors at the Faculty of Cultural Sciences, Universitas Gadjah Mada. Prepare yourself and get ready to be here studying with us.
For further information, please get in touch with our social media or email.