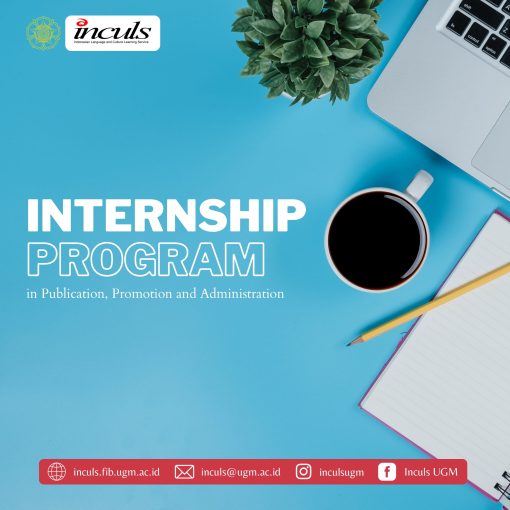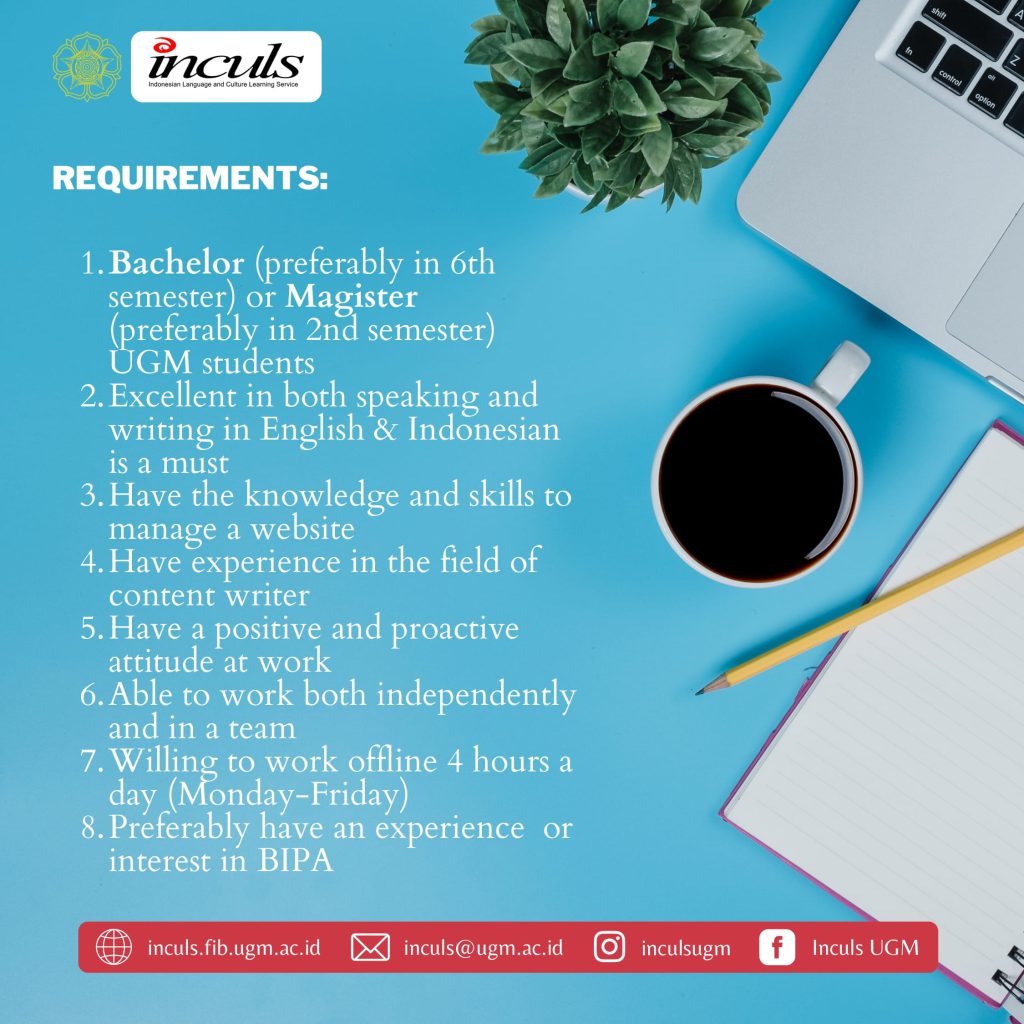 Lowongan Magang INCULS Kembali Hadir!
INCULS sedang mencari satu kandidat mahasiswa magang untuk menempati posisi di Publikasi, Promosi dan Administrasi. Jika Anda adalah mahasiswa yang sesuai dengan kriteria di atas, mari bergabung bersama INCULS untuk mendapatkan pengalaman baru.
Kunjungi: http://bit.ly/MagangINCULS untuk mendaftar.
INCULS Internship Program is BACK!
INCULS is currently seeking one student intern for a position in Publication, Promotion and Administration. If you are a student who meets the criteria above, let's join INCULS for a new experience.
Visit: http://bit.ly/MagangINCULS to register.
Check this post on our Instagram for more details: https://www.instagram.com/p/CeKxqZjLUYD/
INCULS #internship #parttimeugm