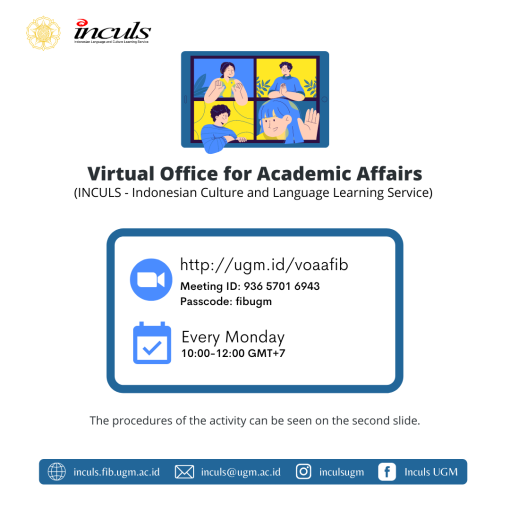 Warm greetings from INCULS!
We are pleased to inform you that INCULS, along with the Faculty of Cultural Sciences UGM, is launching a virtual office for those who wish to engage in consultation sessions regarding programs, classes, schedules, or other academic matters. Our virtual office opens every Monday, 10:00-12:00 (GMT+7) via Zoom meeting.
The procedure for a virtual office session is as follows:
Join the Zoom meeting and change your display name.
Wait for the host's acceptance in the waiting room.
Join the breakout room.
Consult your needs.
Leave the Zoom meeting.
Check out the details below: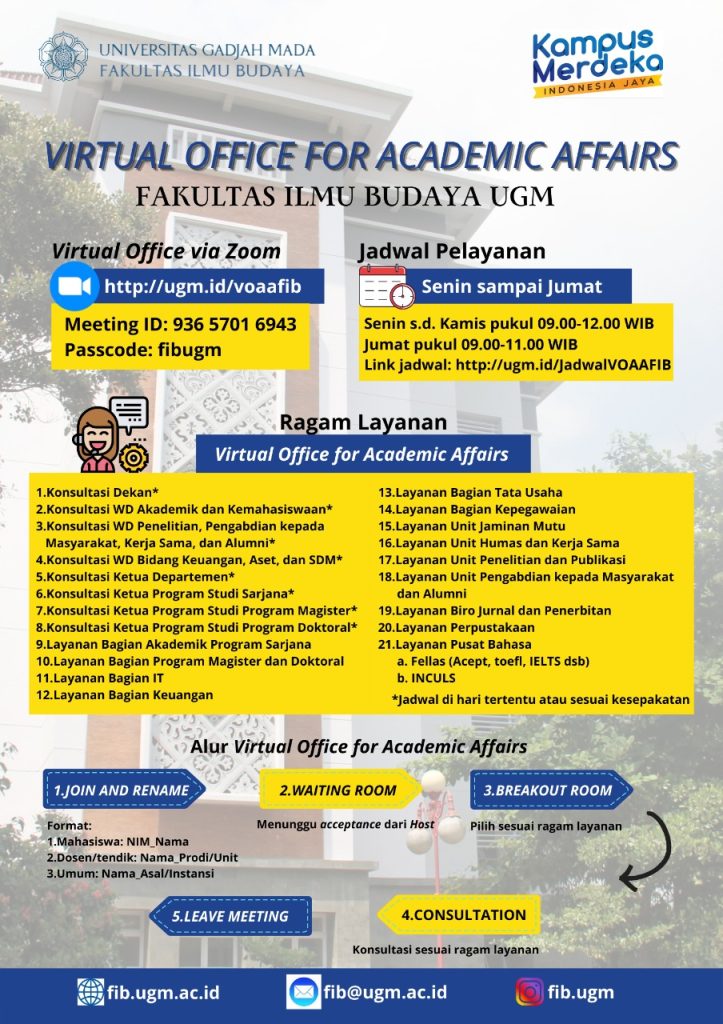 Check out this post on our instagram: https://www.instagram.com/p/CcweNaXB1a1/