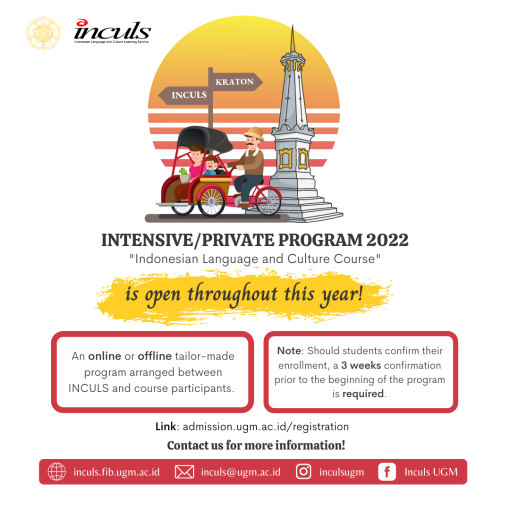 Registration for the Intensive/Private Program Indonesian Language Class is now open! Customize your Indonesian Language learning experience with INCULS UGM's Intensive/Private Program. This is a tailor-made program suited to the student's own arrangement, so you can adjust the program according to your needs and availability. Register yourself through admission.ugm.ac.id/registration/ anytime as the registration is open all year long without deadlines.
As per the publication of this announcement, INCULS UGM offers both online and offline classes. Students are free to choose whichever class works best for their need.
For further information, please get in touch with our social media or email.
INCULS UGM wish you best in your Indonesian Language studies!