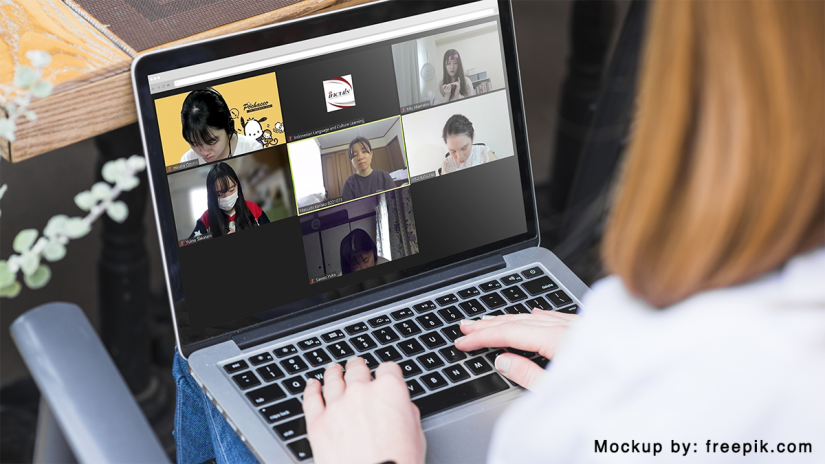 INCULS are welcoming the odd semester of the 2021/2022 academic year. During this semester, INCULS held miscellaneous language courses as part of the collaborative partnership and customary biannual programs. In this semester there are three Private/Intensive Programs and one Regular Program started from August 2021. Let's find out more about this semester INCULS' programs through this short overview.
Online Intensive/Private Program for Kokushikan University students
This program had already been started since August 11th and expected to finish on September 9th 2021. This course was given to Kokushikan University students who are studying Asian culture and economy to provide knowledge about Indonesian language and culture in general. Eleven students enthusiastically participated in the program which consisted of language classes, special lectures, and tutorials with UGM students.
Online Intensive/Private Program for Konan Women's University students
Just like the Kokushikan program, this program was also held in collaboration with a Japanese University. It started on August 23rd. The online class is followed by six students and scheduled every Monday-Friday from 07.00 until 10.00 WIB (GMT+7). With a total of 24 hours of language classes and six hours of special lectures and cultural activities, the program is designed to be completed before 3 September 2021.
Online Regular Program
This program was just started. The placement test of this program was conducted on August 23rd and the first day class was September 6th 2021. Four students with varying levels of language proficiency are currently participating in the Regular Online Program this semester. The class will be held throughout the semester until December following the academic calendar of Universitas Gadjah Mada. The assessment consists of a Progress Test and Mid-Semester Test in between and closes with a Final Test at the end.
Online Intensive/Private Program for KNB scholarship
This program is held for recipients of the Kemitraan Negara-negara Berkembang (Developing Country Partnership) Scholarship to help participants qualify for courses delivered in Indonesian. The subjects are divided into five: Integrated Reading, conversation (Beginner/Intermediate/Advanced), Integrated Grammar (Beginner/Intermediate), Grammar, and Writing (Advanced). Sixteen students in the program also receive an additional 26 hours of language tutorials.
In the last year, the INCULS program was severely affected by the pandemic. However, this unfortunate situation cannot stop people from all over the world from wanting to learn Indonesian language and culture at INCULS, as INCULS Private/Intensive Classes and Regular Classes are all held online. Through the implementation of the programs mentioned above, INCULS maintains consistency as a mainstay of learning Indonesian for foreign speakers.