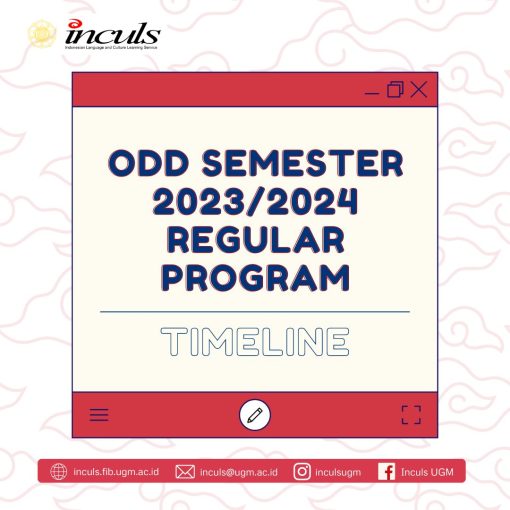 INCULS has officially opened the registration for the next semester's Regular Program!
Below are several images containing the timeline of your activities throughout the odd semester of the 2023/2024 academic year. We would be delighted to welcome you in our classes! The INCULS UGM Regular Program of 2023/2024 will be held approximately for 16 weeks (1 semester). The students who have registered later on will do a placement test which will determine your Indonesian knowledge level and which class you will attend. We provide classes for beginner, intermediate, and advanced users. You will experience an on-site learning process with the professors at the Faculty of Cultural Sciences, Universitas Gadjah Mada, at the heart of Yogyakarta.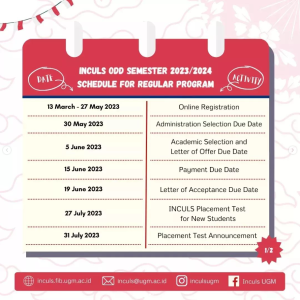 NOTE: We have extended our online registration period until 10 June 2023. 
For the clearer pictures, you can check our post on Instagram : https://www.instagram.com/p/Cpl9Sssv6mX/?igshid=YmMyMTA2M2Y=