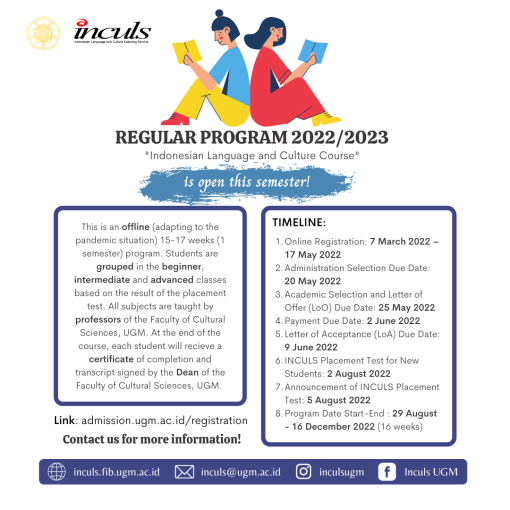 Registration for the Regular Program Indonesian Language Class is now open! This program is a 15-17 weeks (1 semester) program which will commence from August to December 2022. Register yourself through admission.ugm.ac.id/registration before May 17th, and pay close attention to the registration timeline as to not miss any deadlines.
As for the Regular Program, INCULS UGM offers offline classes. Students are welcomed to visit Indonesia and attend the classes in UGM.
For further information, please get in touch with our social media or email.
INCULS UGM wish you best in your Indonesian Language studies!